Pierce Kavanagh Coaches is the group transport partner of choice for Tour Operators in Ireland. Our level of service and expertise is unrivalled in the Irish transportation industry.
We offer the very best transportation solutions to international tour operators. Our team has expert knowledge of Ireland and the Irish tourism industry and are happy to advise or assist with your transport arrangements. We have a proven track record in providing transport solutions for corporate and tour groups and are renowned for our logistical excellence. Let us help you to plan and co-ordinate your itinerary. Every Tour Operator knows it is always important to have a partner on-the-ground, locally, that you can depend on 24/7.
Whether you are a large in-coming operator requiring coach hire or a small travel agent with an ad-hoc group, you'll be impressed with our level of service, expertise, support, advice and attention to detail. Our long term successful partnerships with clients and quality suppliers allow us to offer competitive rates, excellent value for money and a quality of service you can depend on.
We are dedicated to providing luxurious, unique, creative and affordable custom-made transport experiences for all our travel trade partners.
In addition to coach hire / tour bus rental, some of the additional services we can provide are:
Full Ground Handling Services
Preparing / improving itineraries
Recommending visits, lunch and dinner stops, hotels and tourist attractions
Meet and Greet Services at the Airport
Step on Multilingual Tour Guides and City Guides
Tour Managers / Tour Directors
Driver / Guides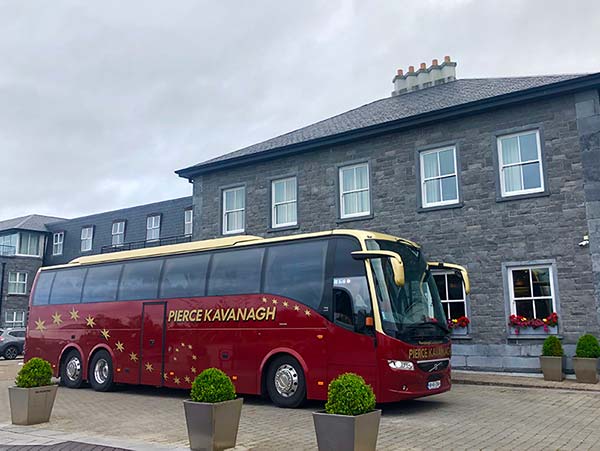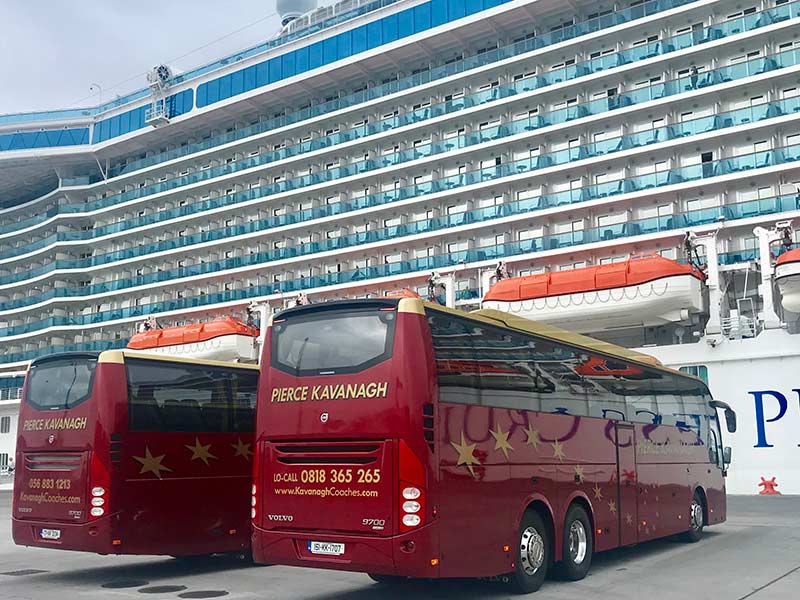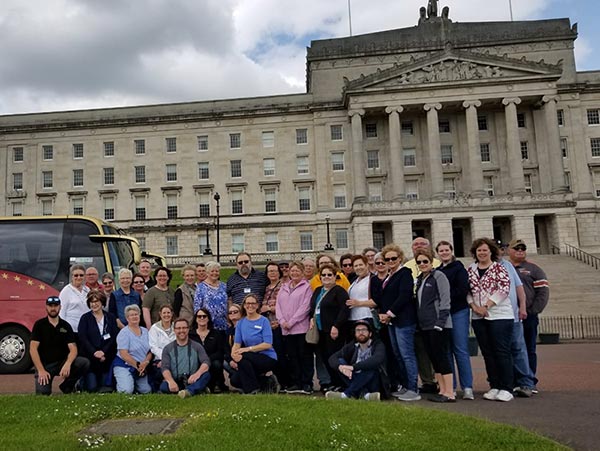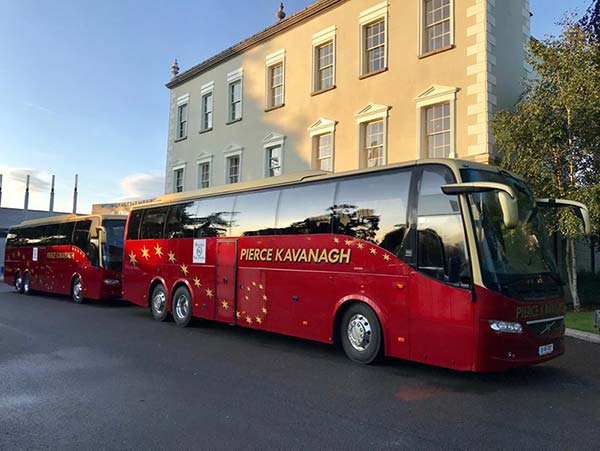 At Pierce Kavanagh Coaches, we strive to provide the highest quality service to all our Travel Trade Partners.
 Our Expertise
Our team are highly trained in all aspects of their profession
Nearly 60 years expertise as a coach operator
Long lasting client relationships
24/7 Support
Our Fleet
Our own large fleet of coaches is superb, purchased with your clients comfort and safely in mind.
Our awarding winning livery is unique and distinctive.
Our own garages, mechanics, workshop, panel beaters and spray booths ensures our vehicles are maintained to the highest safety standard In-House.
Value for Money
Strong market position ensures we offer competitive rates.
Quality
Inspected hotels and auxiliary services ensuring trusted quality.
Our team has a deep local knowledge of attraction sites, parking, WC's, journey timings, dining options, traditional shows, local pubs, banquets and entertainment
Bonded
We are licenced by the Commission for Aviation Regulation, TO 227.