IT'S NOT JUST A BUSINESS, IT'S OUR WAY OF LIFE.
Owned by Pierce & John Kavanagh, the company has been in operation since 1962 and continues to expand with ongoing investment ensuring our fleet has become one of the most distinctive and luxurious motor coach brands in Ireland. With a history of exceptional customer service and attention to detail, we have become the motor coach partner of choice for many leading brands of travel trade operators.
Our team has deep roots in the transport and travel industry and work hard to ensure customer's needs and expectations are exceeded. We hire great people who enjoy their job whether it be drivers, mechanics or administration. With nearly 60 years behind us, we continue to grow while embracing new challenges and gaining new customers.
Contact us today for all your coach hire needs.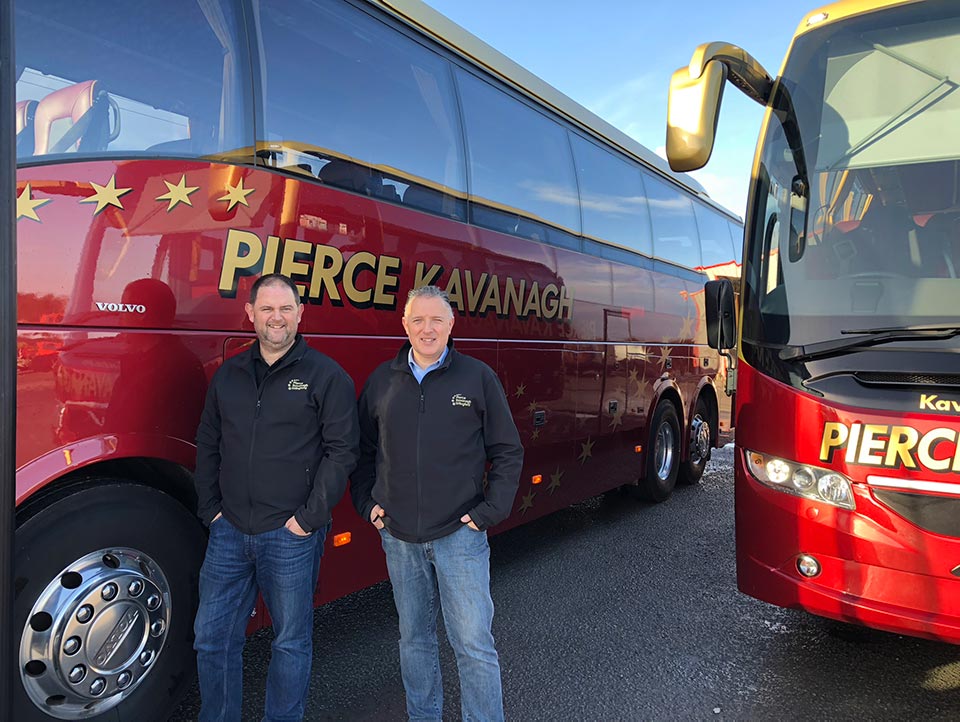 We are also proud suppliers of buses and coaches to schools, clubs, and groups throughout Ireland.
We have been a leader in quality Coach Tour Holidays in Ireland and the UK for over 50 years with our own tour programme on sale to the Irish general public.  Our team takes care of every detail in advance, ensuring guests of a well-planned and worry-free holiday.
At Pierce Kavanagh Coaches we take great pride in the loyalty our team has to our clients. We are flexible, competitive and offer excellent customer care. Our drivers are professional and are full-time employees with the company.
We consistently and conscientiously strive to make our customers the focus of our attention, to understand their needs, to meet their expectations and to provide them with full value through professional, personal service and thorough maintenance of our fleet.
We are the reliable group transport partner you're looking for offering the ultimate in comfort, technology, and safety.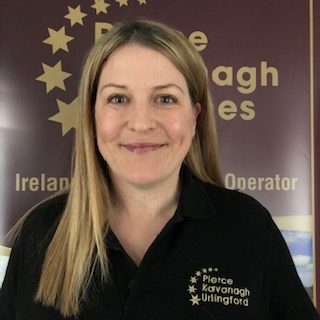 About Caoimhe
Caoimhe has been with the company for 16 years and is an integral part of the company's success with specific experience in building lasting client relationships with incoming tour operators.
A business graduate with 25 years in Irish tourism product marketing and coach holidays she has built up vast experience and understanding of the motor coach industry.  Caoimhe is responsible for day to day touring operations, supplier contracting, product development and creating perfectly planned coach tours ensuring that we deliver the best possible customer experience to all our clients.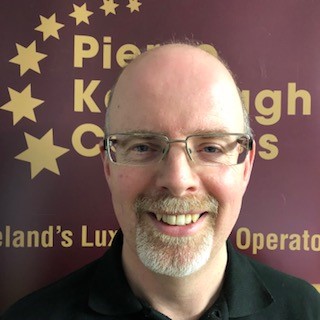 About Oliver
Oliver joined the company in 2013, he has overall responsibility for the day to day financial functions of the company. Having over 30 years' experience in the finance and insurance industry, his commercial experience has been invaluable to the continued success of our business.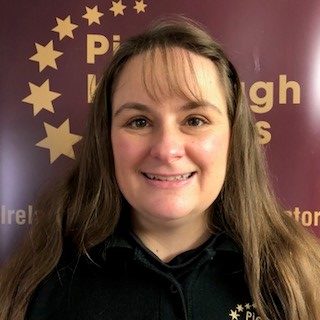 About Teresa
Teresa grew up in South Africa. A Hotel Management Graduate, she moved to Ireland straight after graduating in 2009 for a year long contract at a well known Kilkenny Hotel, fell in love, one husband  and two children later, she is still here!
She joined our team in 2010 and is now responsible for the day to day company administration and procurement.  Teresa is normally the first person people speak to when they contact our company.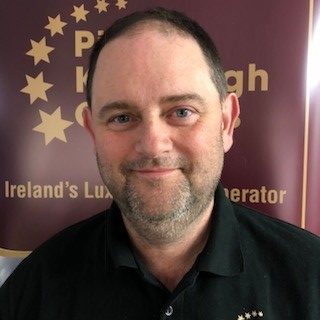 About Pierce
Pierce worked for well known international travel companies as a Tour Director for over a decade before joining the family business in 1995.  He is a qualified Tachograph calibration technician and Transport Manager. He is also an award winning Failte Ireland approved Tour Guide. Pierce gained a 360-degree insight into every aspect of the industry and really enjoys working in a pressurised environment.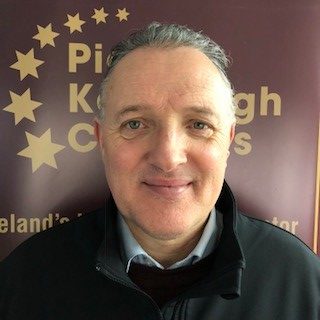 About John
John has been working in the family business his entire professional life. He is a qualified mechanic and a VTN Heavy Good Vehicle tester and responsible for the overall maintenance of our superb fleet. Supported by his team of mechanics and garage staff, John ensures that our client's motor coach expectations are met with flawless machinery and service.
Luxury coach travel across Ireland and the UK
Our fleet is one of the most modern, luxurious brands in Ireland