Our fleet is one of the most modern, luxurious and visually recognisable motorcoach brands in Ireland.
Our award winning, distinctive livery ensures our coaches shine above the rest. The coaches are luxurious with wide, comfortable lumbar support reclining seats, arm and foot rests and overhead lockers. Our cabin interiors include PA systems, screens, restroom facilities, climate control and mood lighting. WiFi and refrigerators are available on request.
We have 32 vehicles from mini buses to luxury coaches, ranging from 12 to 57 seats, ensuring that we have a vehicle to suit all group sizes. Our coaches are built to our exact specifications, ensuring maximum comfort, safety and space for our passengers.
Behind every great coach company is a hard working support team, whom clients never meet. Our qualified mechanics, panel beaters, sprayers and cleaning staff are dedicated to ensuring our fleet works to its maximum potential and is excellently presented. Our garages are equipped with inspection pits, lifts, spraybooths, ovens and up-to-date technology and equipment ensuring we have the ability to maintain our coaches to the highest safety standards our clients deserve.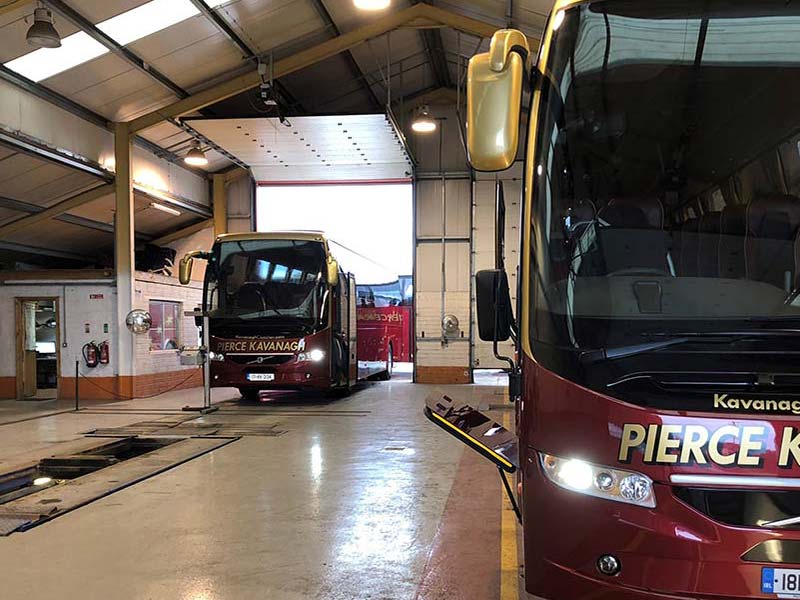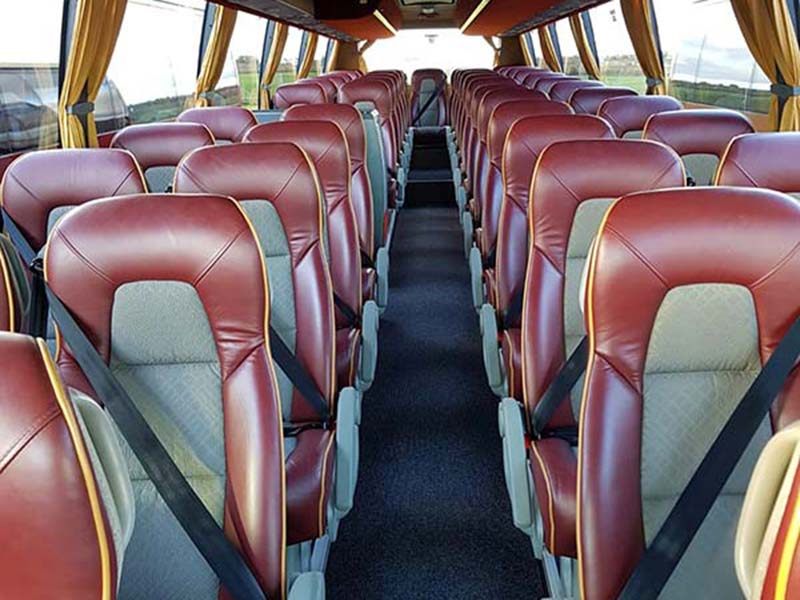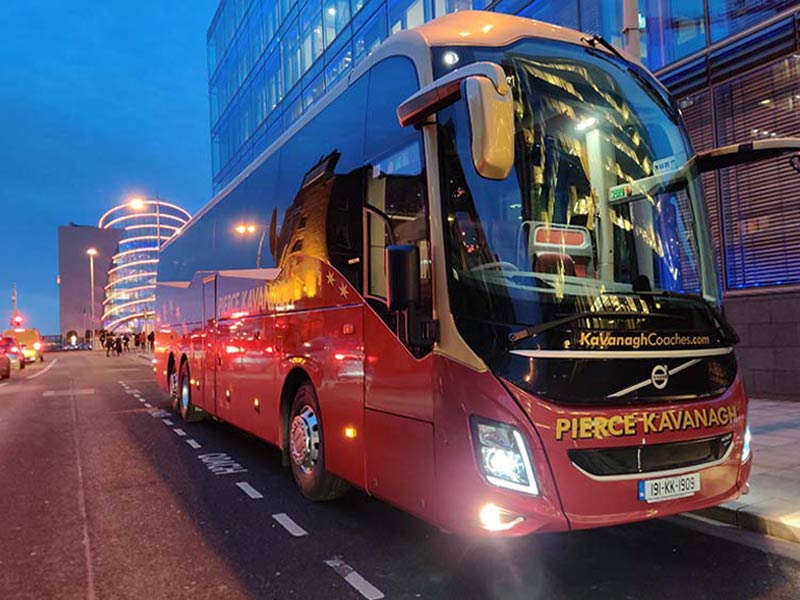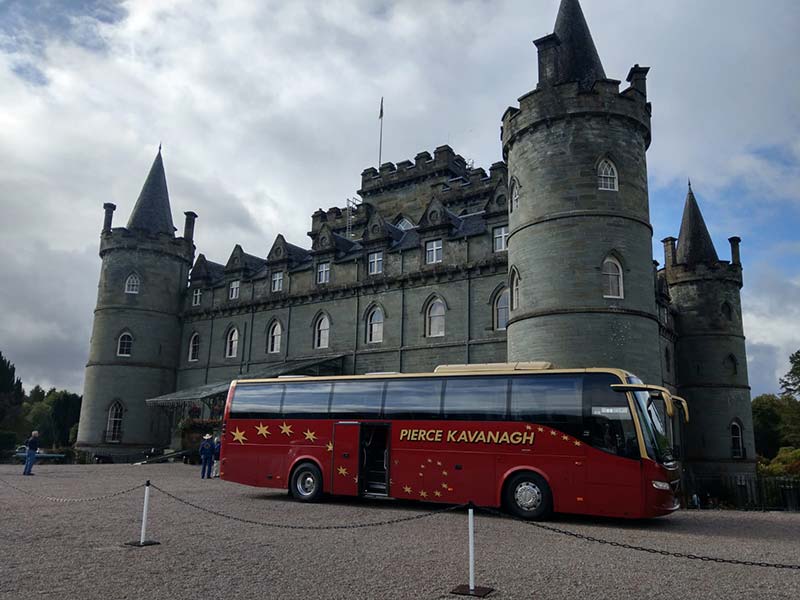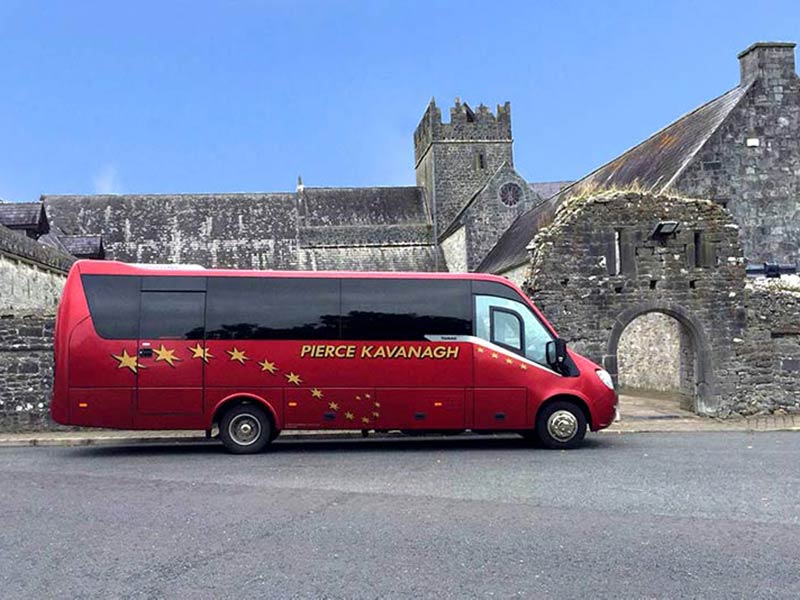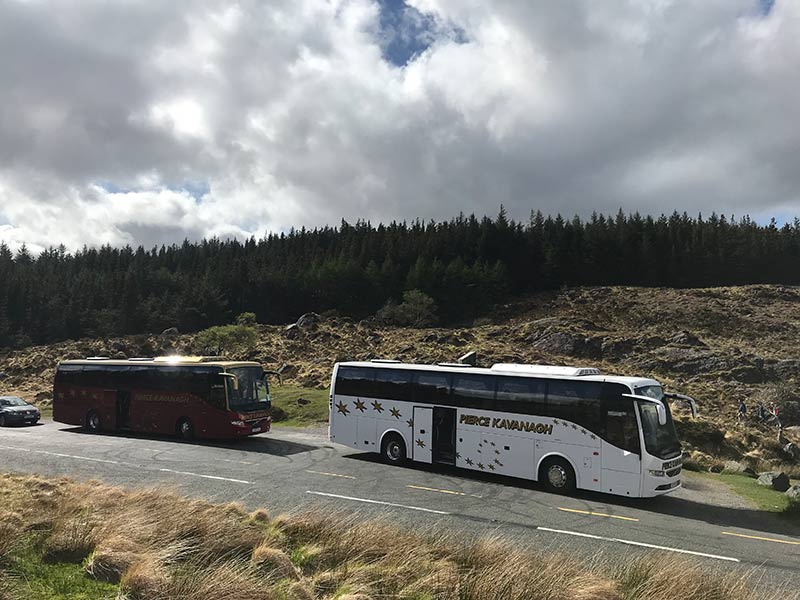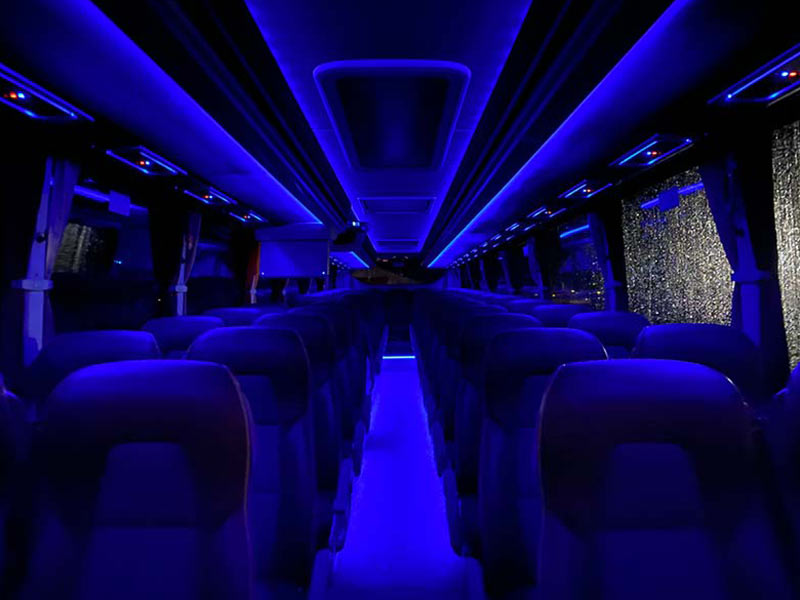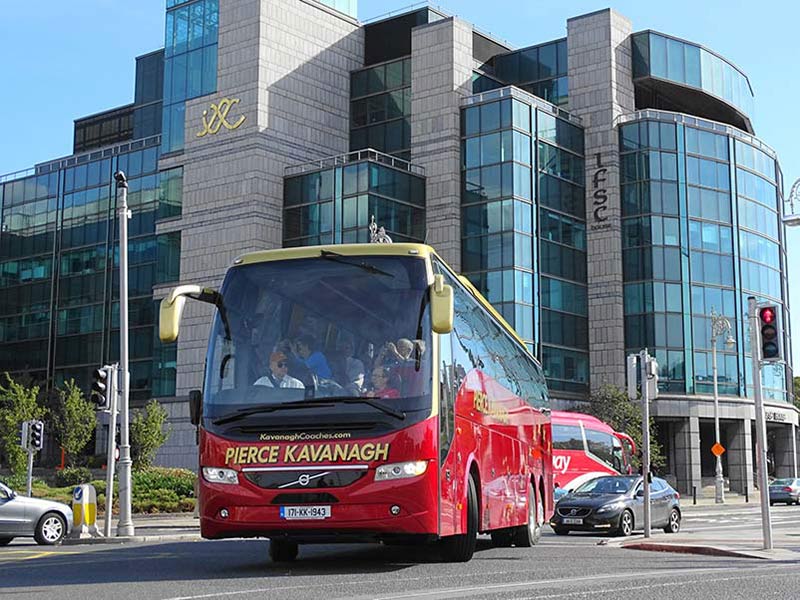 Passenger and staff safety is our priority.
It's the backbone of everything we do.
Our ongoing, recorded maintenance programme is second to none, meeting and exceeding safety standards. Our fleet is highly sought after in the second-hand market which is a credit to our brand and our team's reputation.
Our customer-focused team and our quality vehicles come together to create the most reliable private coach transportation company in Ireland.
We ARE the reliable Irish group transport partner you're looking for offering the ultimate in comfort, technology and safety.